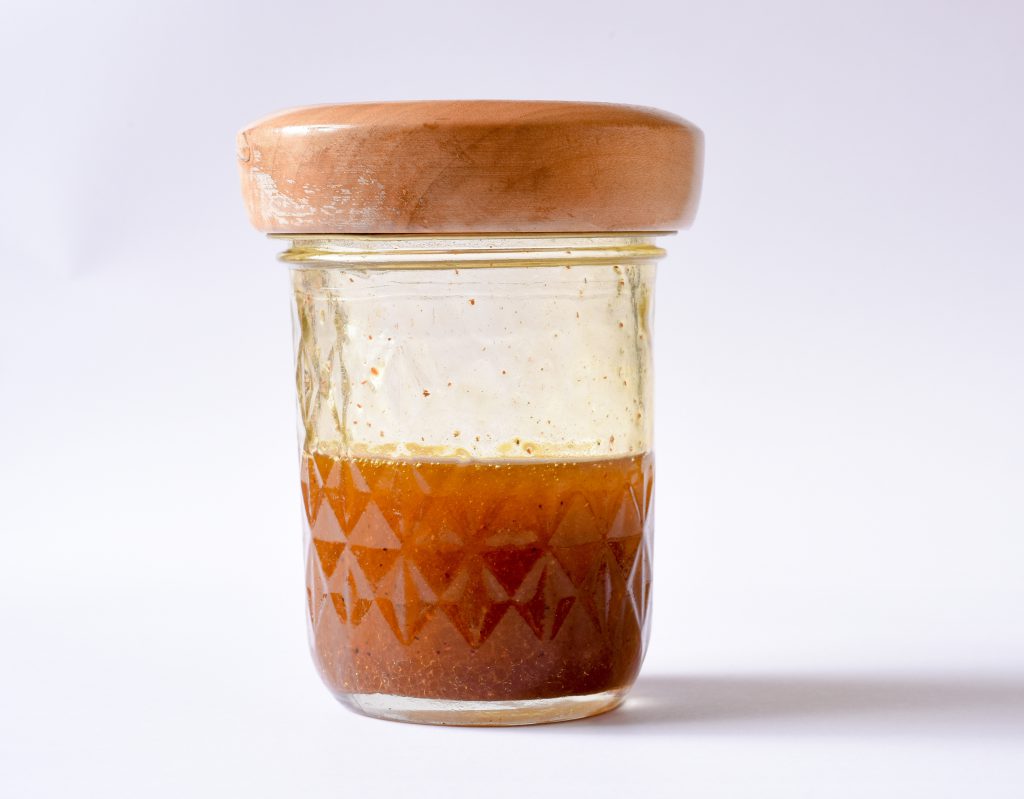 This dressing is from our Mexican Salad recipe. However, it can be paired with any salad. Try it with your favorite salad for a delicious new taste!
Serves 12
Serving Size: 2 tablespoons
Prep Time: 5 minutes
Total Time: 5 minutes
Ingredients:
¾ cup olive oil
6 tablespoons white vinegar
1 teaspoon sugar
1 teaspoon chili powder
Directions:
Whisk the dressing ingredients together in a bowl or jar.
Serve immediately with your favorite salad or chill until serving.
Nutrition Information Per Serving:
Serving Size: 2 tablespoons
Vegetables: 0 cups
Fruits: 0 cups
Calories: 123 calories
Carbohydrates: 0 grams
Fiber: 0 grams
Protein: 0 grams
Fat: 12 grams
Sodium: 5 mg