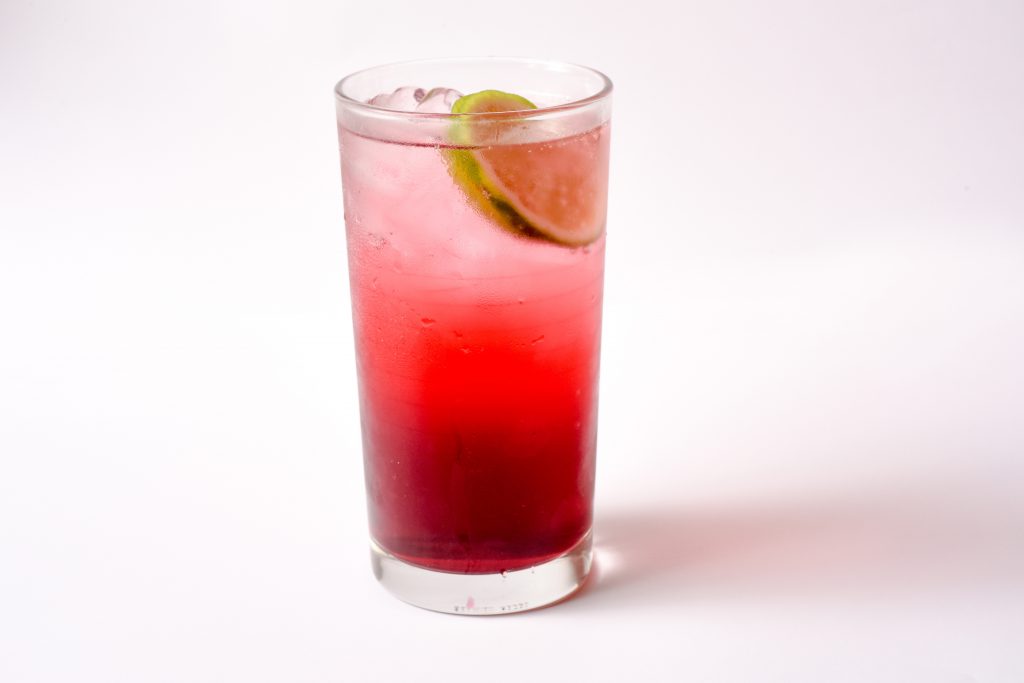 Great for warm summer days or alongside a meal. Enjoy as a refreshing alternative to soda.
Serves 1
Serving Size: 1 cup (8 ounces)
Prep Time: 5 minutes
Total Time: 5 minutes
Ingredients:
⅓ cup cranberry juice (100% juice, no sugar added)

⅔ cup club soda

1 lime slice
Directions:
Combine cranberry juice and club soda. Splash with lime.
Nutrition Information per Serving:
Serving Size: 1 cup

Vegetables: 0 cups

Fruits: ⅓ cup

Calories: 31 calories

Carbohydrates: 9 grams

Fiber: 0 grams

Protein: 0 grams

Fat: 0 grams

Sodium: 39 mg