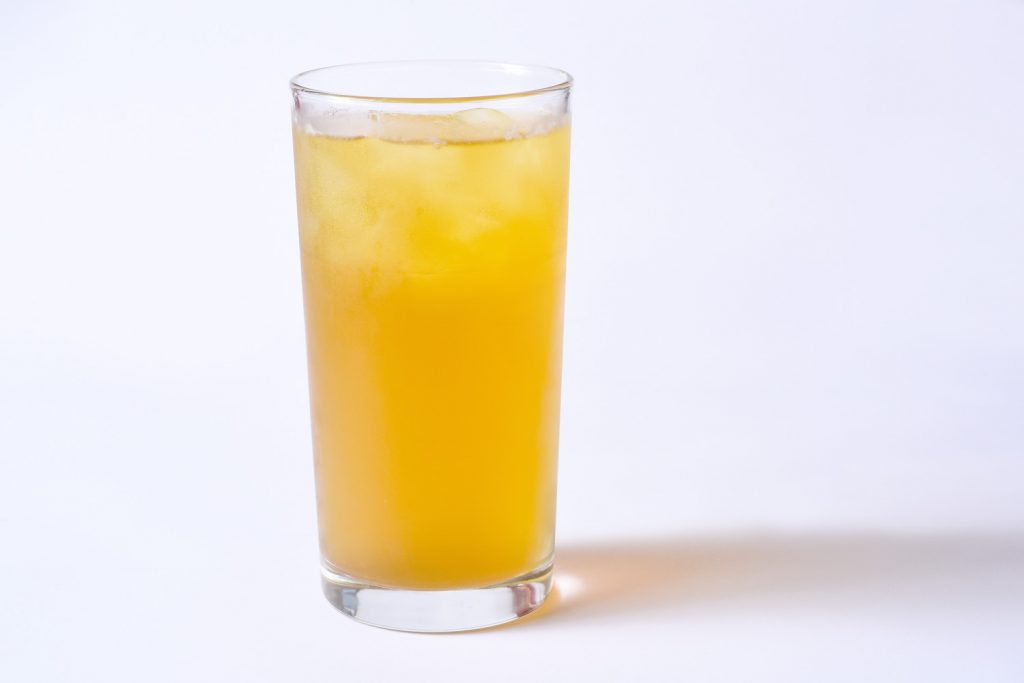 Green tea is an excellent source of antioxidants. The ginger adds a refreshing twist to the usual green tea. Use of sugar is optional.
Serves 2
Serving Size: 1¾ cups
Prep Time: 2 minutes
Cook Time: 5 minutes
Total Time: 7 minutes
Ingredients:
2½ cups of water

1 teaspoon grated ginger

Sugar (optional)

2 bags of green tea
Directions:
Heat 2½ cups of water in a pan.

As it begins to boil add the grated ginger.

Simmer for 2 minutes.

Optional step: Stir in sugar.

Remove from heat and add tea bags.

Let them steep for 2 minutes, then strain and serve.
Nutrition Information per Serving:
Serving Size: 1¾ cups

Vegetables: 0 cups

Fruits: 0 cups

Calories: 4 calories

Carbohydrates: 1 gram

Fiber: 0 grams

Protein: 0 grams

Fat: 0 grams

Sodium: 4 mg