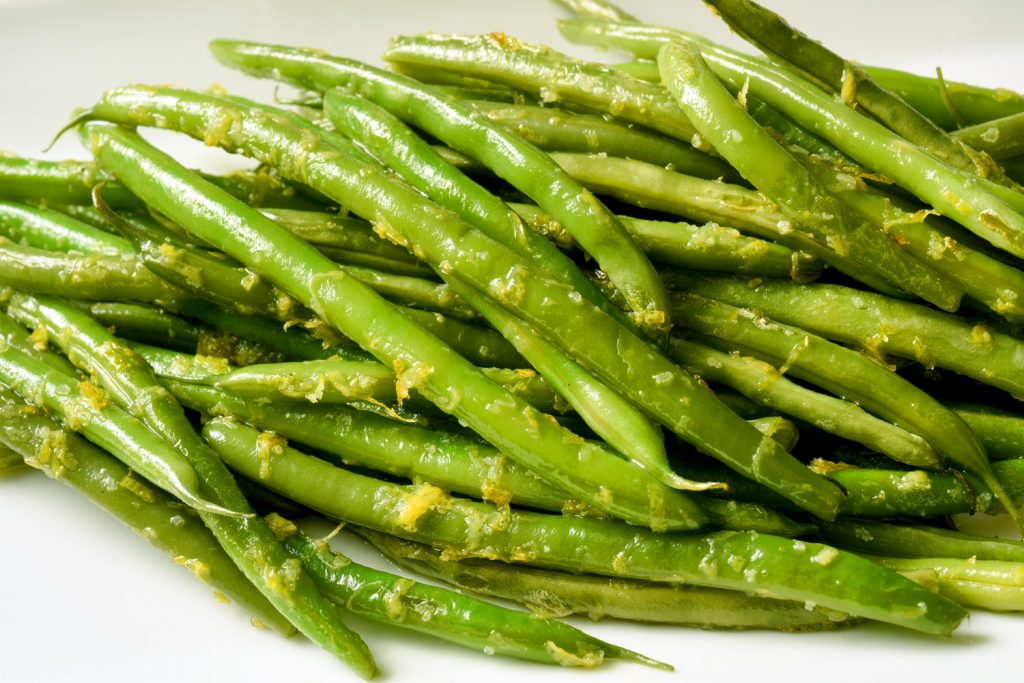 The first time I had this dish I thought it was one of the best ways to make fresh green beans then and still do. The brightness of the lemon zest is delicious. Below the recipe I will give you several versions that I use throughout the year.
Serves 4
Serving Size: ¾ cup
Prep Time: 10 minutes
Cook Time: 8 minutes
Total Time: 18 minutes
Ingredients:
1 teaspoon salt (additional to taste)

1 pound fresh green beans with the vine end removed

1 tablespoon olive oil

1 tablespoon lemon zest

Salt to taste
Directions:
Bring 2 cups of water and 1 teaspoon of salt to a boil.

Boil (blanch) the green beans for 5 minutes or until just a little soft, don't overcook.

Drain the green beans well. If doing this in advance, shock in ice water.

Heat the olive oil in a large skillet or stir fry pan.

Add the green beans and cook for 1-2 minutes.

Add the lemon zest and stir well.

Adjust the salt to taste.
NOTE: You can blanch the green beans ahead of time — just shock in ice water and refrigerate. You can also use frozen green beans. Thaw and start at step #4.
Other variations:
Omit the lemon zest and add toasted slivered almonds.

Omit the lemon zest and add 1 teaspoon sesame oil, 2 teaspoons sesame seeds, and 1 teaspoon hot sauce such as sambal or sriracha.
Nutrition Information per Serving:(Based on green beans with lemon zest and 1 teaspoon salt)
Serving Size: ¾ cup

Vegetables: ¾ cup

Fruits: 0 cups

Calories: 55 calories

Carbohydrates: 6 grams

Fiber: 2 grams

Protein: 2 grams

Fat: 4 grams

Sodium: 486 mg