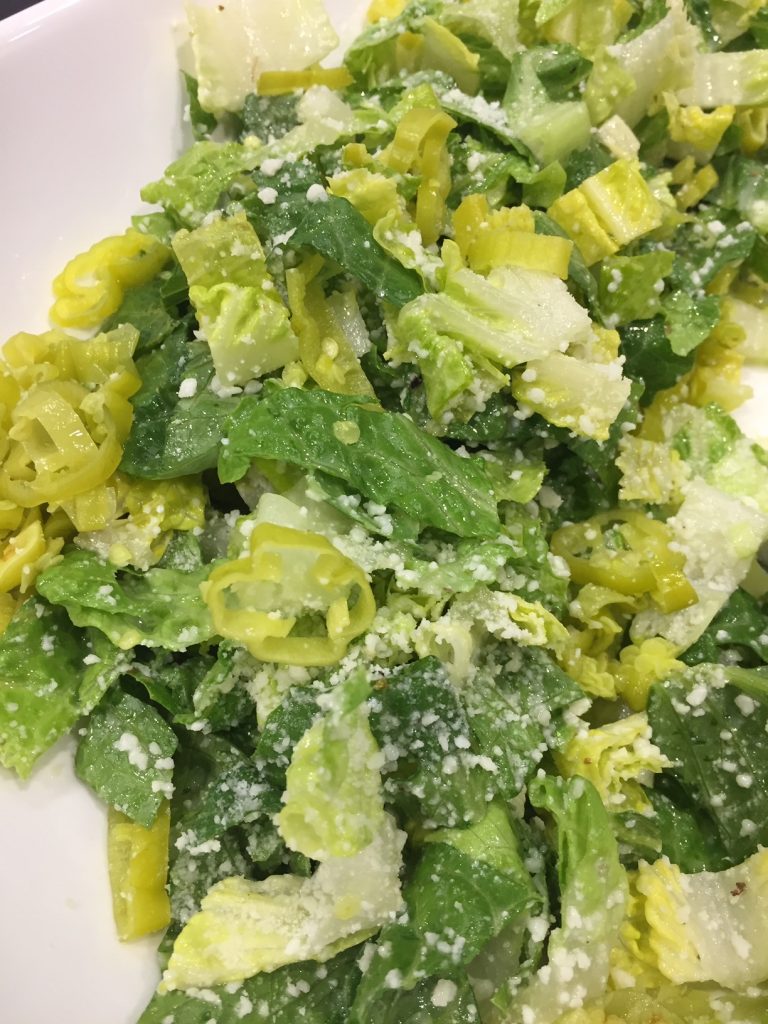 I am semi obsessed with this dressing. It is really good on so many salads. This one, is the very best. Give it a try. The oregano in the dressing will bring back memories of traditional Greek salads.
Serves 6 small or 4 large servings
Serving Size: 1/6 or 1/4 of recipe
Prep Time: 15 minutes
Total Time: 15 minutes
Ingredients:
Dressing:
1/3 cup (or 5 Tablespoons + 1 teaspoon) olive oil
5 Tablespoons red wine vinegar (you can use white wine or cider)
1 Tablespoon olive oil mayonnaise
1 teaspoon sugar
2 teaspoons dried oregano
Salad:
2 heads of Romaine lettuce
1/3 cup thinly sliced pepperoncini peppers (or buy the pre-sliced)
1/4 cup finely grated pecorino Romano cheese
Directions:
Place all dressing ingredients in a jar with tight fitting lid and shake well.
Shred the lettuce and place in a large bowl.
Toss with the dressing.
Top with cheese and peppers.
Serve ICE COLD. You can even chill the bowls if you like.
Nutrition Information per Serving:
Serving Size: 1/6 of recipe
Calories: 192 calories
Carbohydrates: 5 grams
Fiber: 0.7 grams
Protein: 2 grams
Fat: 19.1 grams
Sodium: 96 mg