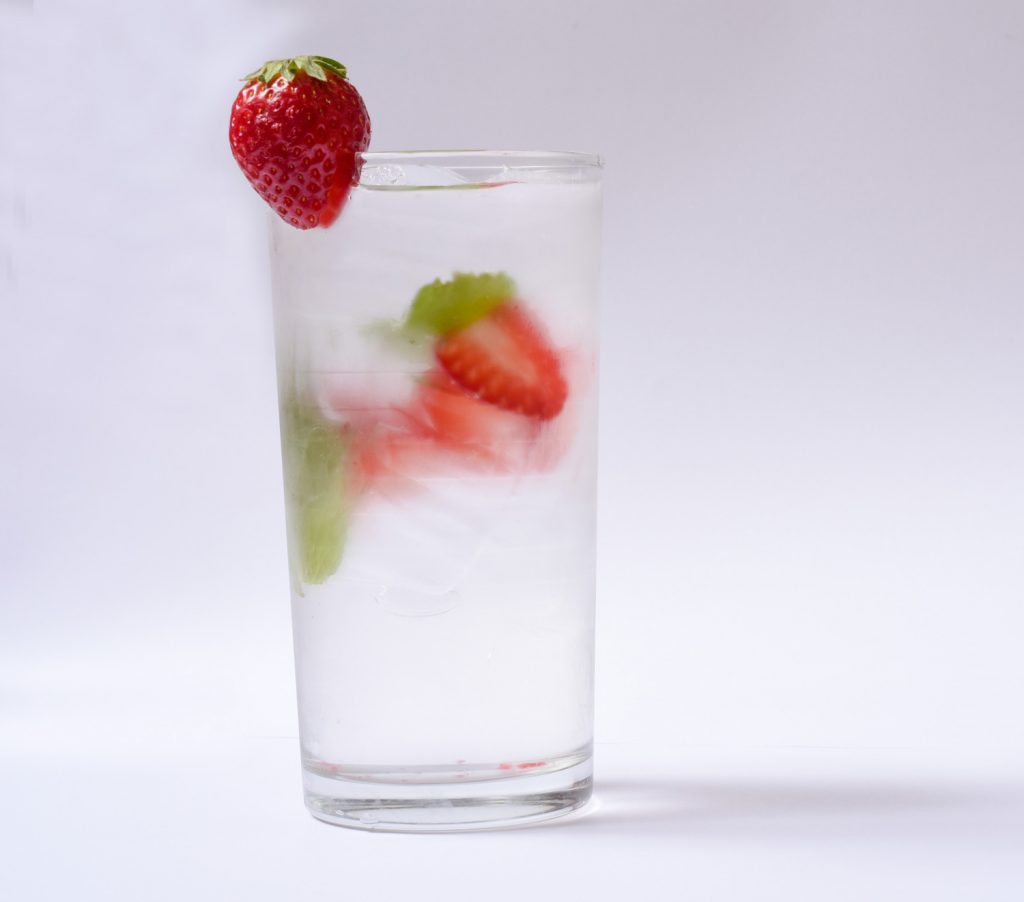 Great for warm summer days, alongside a meal, or on a special occasion. Serve in a clear pitcher during a gathering with friends and family to show the vibrant colors of the fruit infused water. Helpful tip: The longer you let this beverage chill in the fridge, the more flavor it will have.
Serves 8
Serving Size: 1 cup (8 ounces)
Prep time: 5 minutes
Chill time: 30 minutes or more
Total time: 35 minutes or more
Ingredients:
1 cup strawberries, halved

4 sprigs mint

1 cup ice

Water
Directions:
Add halved strawberries to a 2-quart drinking pitcher.

Slightly twist mint sprigs to release flavor and then add to drinking pitcher.

Top with ice and then add water.

For more flavor, chill for 30 minutes or more before serving.
Nutrition Information per Serving:(Based on consumption of strawberries and mint)
Serving Size: 1 cup (8 ounces)

Vegetables: 0 cups

Fruits: ¼ cup

Calories: 6 calories

Carbohydrates: 1 gram

Fiber: 0 grams

Protein: 0 grams

Fat: 0 grams

Sodium: 10 mg