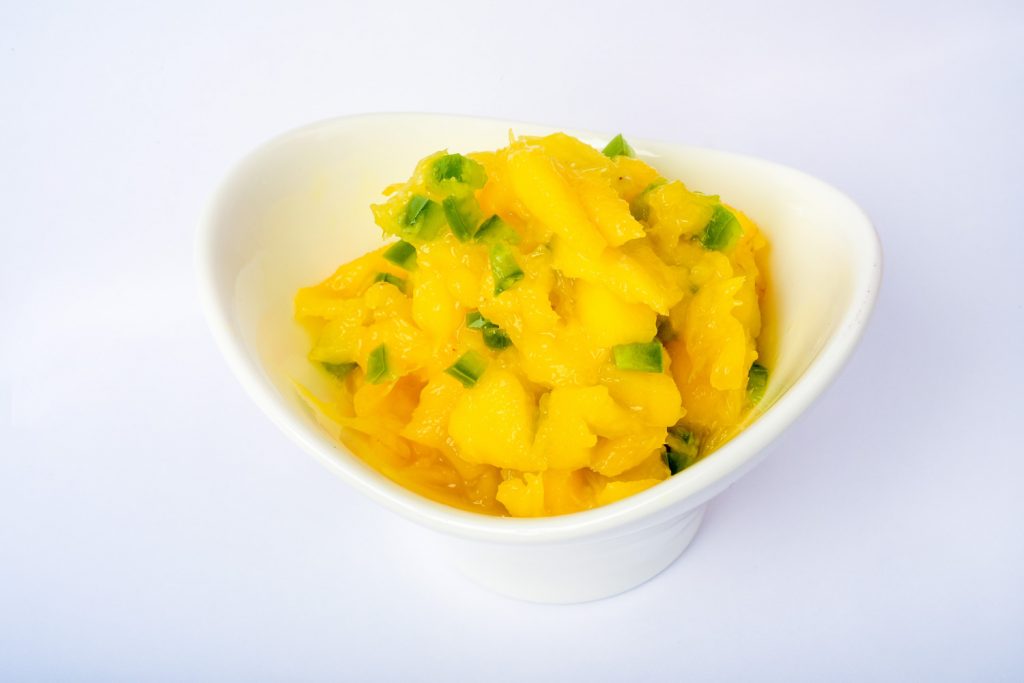 Make this when you have really ripe mangos. It is a great addition to spicy foods and is terrific on our Mushroom Beef Tacos.
Serves 8
Serving Size: ¼ cup
Prep Time: 15 minutes
Total Time: 15 minutes
Ingredients:
1 mango, diced

1 tablespoon grated fresh ginger

1 jalapeno, minced

2 teaspoons minced fresh mint

Juice from 1 lime (approximately 1½ tablespoons)

Pinch of salt
Directions:
Combine all ingredients in a bowl.

Serve immediately, or chill until serving.
Nutrition Information per Serving:
Serving Size: ¼ cup

Vegetables: 0 cups

Fruits: ¼ cup

Calories: 20 calories

Carbohydrates: 5 grams

Fiber: 1 gram

Protein: 0 grams

Fat: 0 grams

Sodium: 20 mg