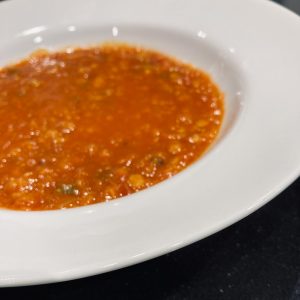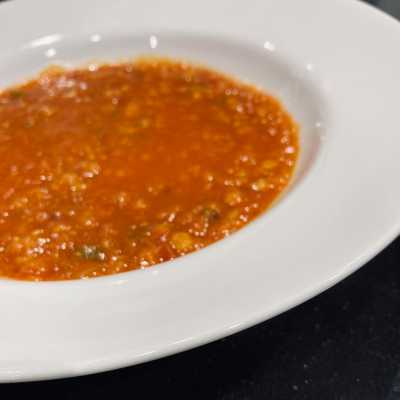 This dish resembles Raasam a Southern Indian soup. However, we have adapted this to be made with ingredients more common to American kitchens.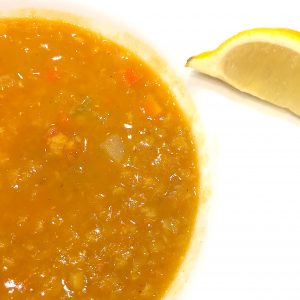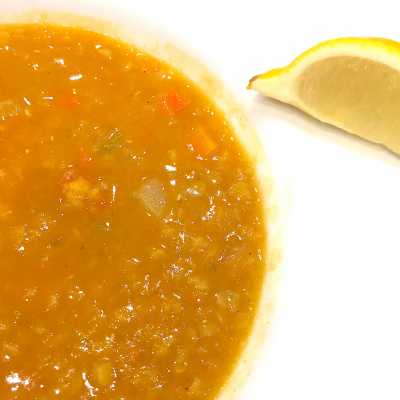 This delightfully simple lentil soup is light and spicy with a bold red color. Best of all it is ready to enjoy in about an hour, with very little hands-on time. The lemon adds a delicious balance to the hearty cumin.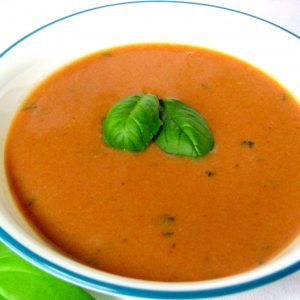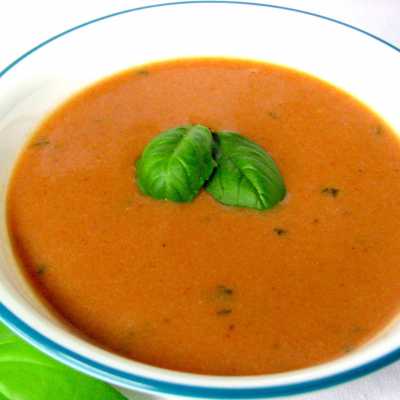 Here is a quick and delicious way to add a serving of vegetables to your day. Don't try this without the sun-dried tomatoes, they are the secret to this soup.