This dish resembles Raasam a Southern Indian soup. However, we have adapted this to be made with ingredients more common to American kitchens. It does have some of the flavors you might expect in an Indian dish and can be made spicier by adding more hot peppers or using hotter peppers than jalapenos. You can continue to cook this to increase the thickness or serve as a thinner soup. The hing is optional but a great ingredient to add to help with digestion of the lentils. It can be found at Indian markets or online. You can also serve this with rice. This is super easy to make and guaranteed to be on your list of dishes to make often.
Ingredients
2 Tablespoons canola oil
1 onion, sliced thinly
1 Tablespoon grated ginger
1 teaspoon turmeric
1/8 teaspoon cayenne (more or less depending on how hot you would like this)
½ cup red lentils
2 quarts low sodium chicken broth (you can use vegetable stock to make this a vegan dish)
1 can 1-pound no salt added crushed tomatoes
1 jalapeno minced – you can use a hotter pepper for more heat
1 teaspoon sugar
1 teaspoon Dijon mustard
1 lime, zest and juice
½ teaspoon hing (optional)
Salt to taste (nutrient analysis is for 1/2 teaspoon)
---
Directions
Heat the oil in a large pot.
Add the onions and cook until golden, do not allow to brown.
Add the ginger, turmeric, and cayenne and cook for 30 seconds.
Add the remaining ingredients and cook for 50 minutes to 1 hour stirring occasionally.
Adjust seasoning. The amount of salt you need to add will depend greatly on the salt continent of the broth and tomatoes.
Click label to see all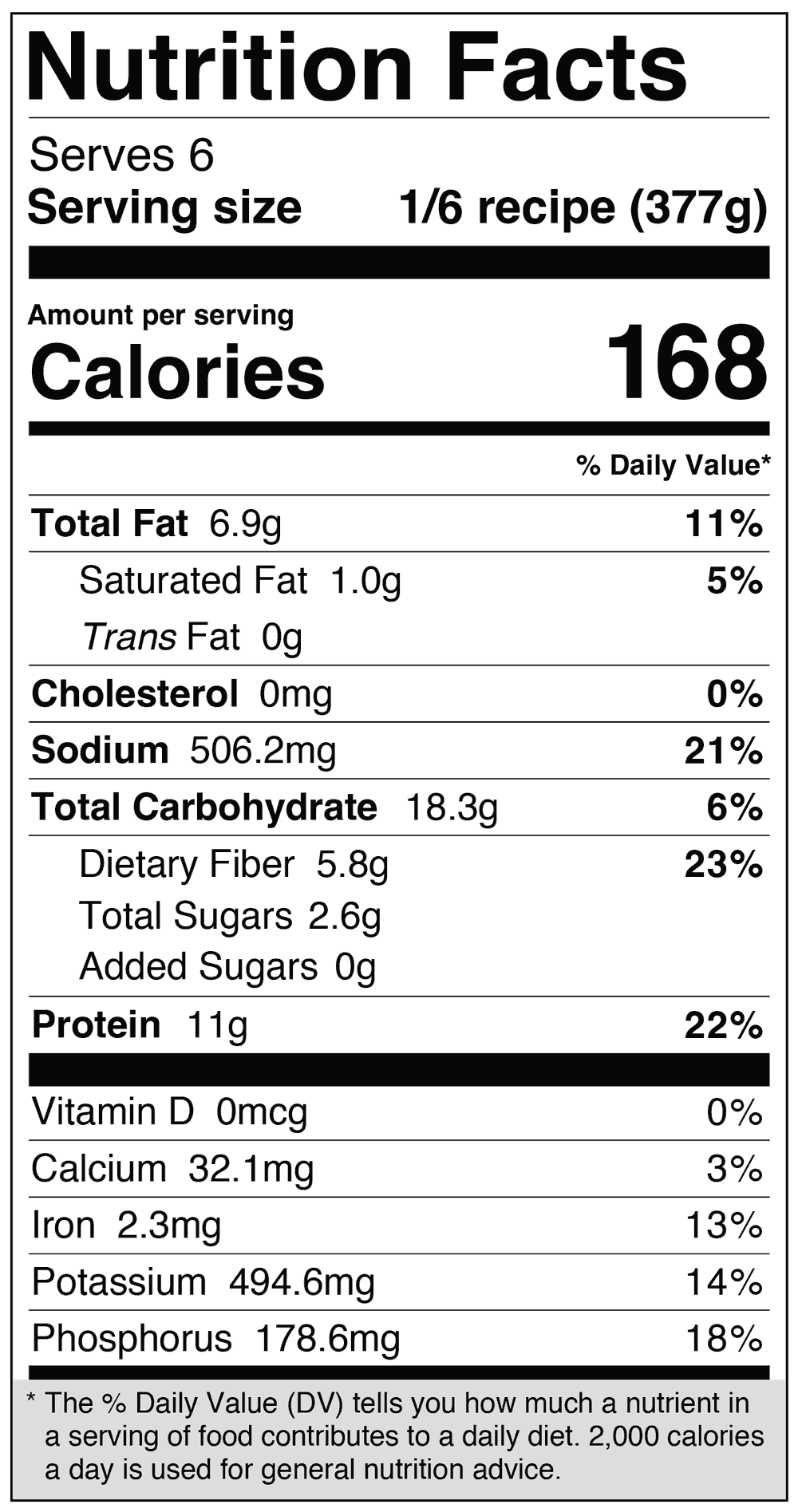 Serving Size: ⅙ recipe (502g)
Calories: 204
Carbohydrates: 25 grams
Fiber: 5 grams
Protein: 13 grams
Fat: 7 grams
Sodium: 347 mg