This dish is inspired by the Korean dish Japchae that uses sweet potato noodles, sometimes called glass noodles. Using the hearts of palm noodles (found in many grocery stores sometimes in the International aisle), makes this dish much healthier and very easy to make.
The sauce makes this dish and has a wonderful nutty flavor thanks to the use of toasted sesame oil. The combination of vegetables is not critical. If you cannot find leeks, just use more onion. If you cannot find Napa cabbage, you can use regular cabbage, you may need to cook it a bit longer. Best served immediately after cooking.
Ingredients
3 green onions, sliced thinly
3 Tablespoons low-sodium soy sauce
2 Tablespoons sugar
1 Tablespoon toasted sesame oil
2 eggs, beaten
2 Tablespoons canola oil
1 large onion, sliced thinly
3 cups Napa cabbage, thinly sliced
2 cups carrot, shredded
1 red pepper, sliced thinly
8-10 mushrooms, sliced thinly
1 cup leeks, sliced thinly
2 cans hearts of palm noodles, drained well
---
Directions
Combine the first 4 ingredients (green onions, soy sauce, sugar, and toasted sesame oil) in a small bowl and set aside.
Scramble the eggs in a non-stick pan, remove and set aside.
Heat a large stir fry pan, wok, or large sauté pan. Add oil and allow to heat.
Add onion and cook for 1 minute. Add remaining vegetables.
Cook over high heat, stirring often until vegetables are softened to your liking.
Add the hearts of palm and heat through.
Stir in the sauce made in step 1 and toss with all ingredients. Allow to heat for a few minutes.
Add the scrambled eggs and combine well.
Click label to see all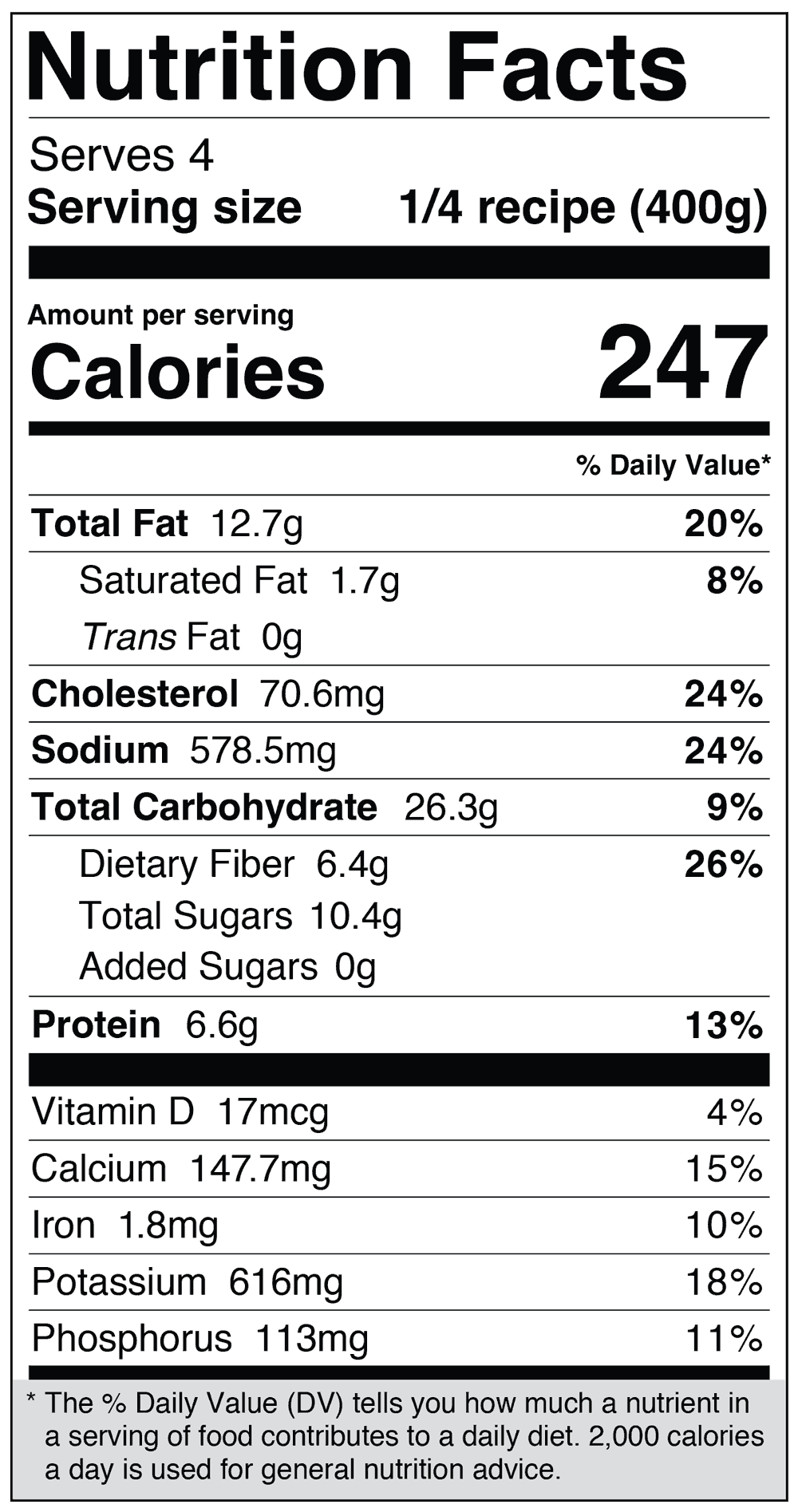 Serving Size: ¼ of recipe
Calories: 220 calories per serving
Carbohydrates: 20 grams
Fiber: 5 grams
Protein: 9 grams
Fat: 13 grams
Sodium: 669 mg