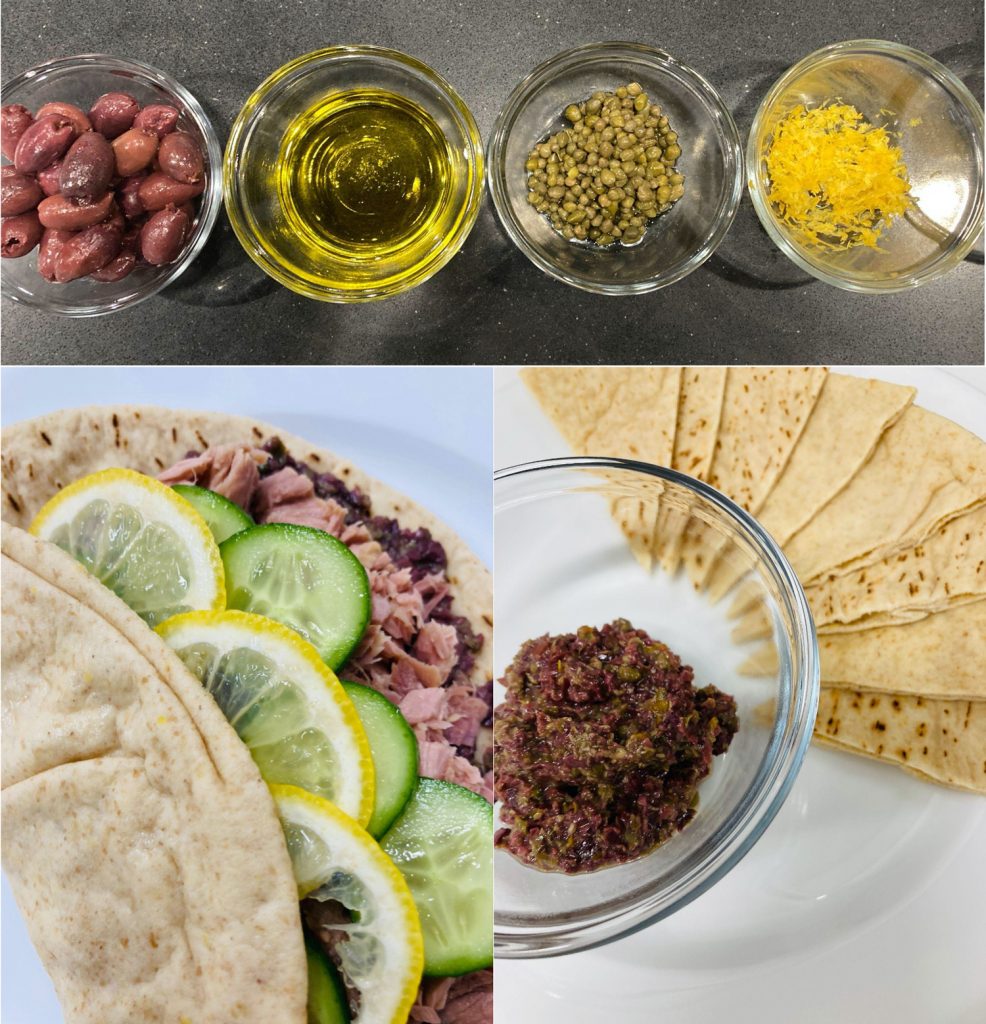 This easy olive spread, also known as tapenade, is so simple and versatile. Have it on pita bread, as a condiment, or in a tuna fish sandwich!
Serves: 12
Serving size: 2 Tablespoons
Prep time: 15 – 20 minutes
Cook time: 0 minutes
Total time: 15 – 20 minutes
Ingredients
¾ cups olives, drained
¼ cup olive oil
3 Tablespoons capers, rinsed
Zest from 1 lemon
Directions
Process all the ingredients in the bowl of a food processor.
Serve with pita or as a condiment or spread.
Nutrition Information per Serving
Serving Size: 2 Tablespoons
Calories: 300
Fat: 32 grams
Sodium: 710 mg (draining and rinsing the capers will reduce the amount of sodium in this recipe)
Carbohydrates: 4 grams
Fiber: 2 grams
Protein: 1 gram