A versatile sauce that can be paired with not only chicken but salmon, snapper, or other white fish! Make it vegetarian by pairing the sauce with a grain.
Ingredients
1 Tablespoon olive oil
1 onion, chopped
½ teaspoon black pepper
½ teaspoon ground cumin
½ teaspoon paprika
¼ cup parsley, chopped
3 cups green olives, rinsed well then sliced
3 Tablespoons lemon juice
Serving suggestions:
4 cups cooked brown rice or quinoa
4-6 chicken breasts, grilled or baked, and sliced
---
Directions
Heat olive oil in a large skillet. Add the onions and sauté until translucent. Do not allow it to brown.
Add the black pepper, cumin, paprika, parsley, and green olives to the pan. Cook over low heat for 5-10 minutes.
Add the lemon juice, taste, and adjust seasoning.
To serve, place ½ cup cooked brown rice or quinoa on a plate, layer with about 4 ounces chicken slices, and evenly top with the green olive sauce.
Click label to see all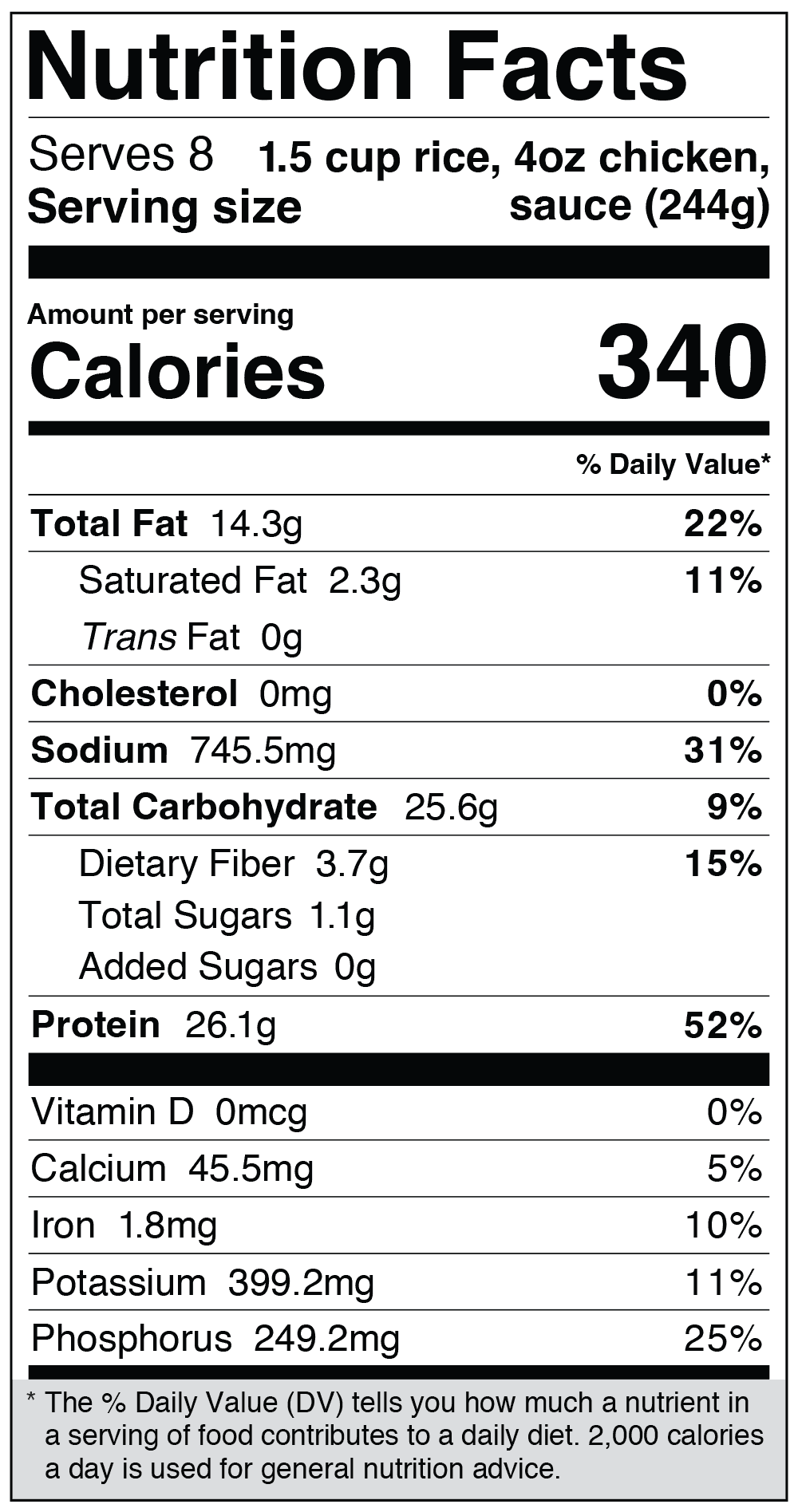 Serving Size: ½ cup rice, 4oz chicken, sauce
Calories: 340
Fat: 12 grams
Sodium: 900 mg (draining and rinsing the olives will reduce the amount of sodium in this recipe)
Carbohydrates: 32 grams
Fiber: 4 grams
Protein: 29 grams