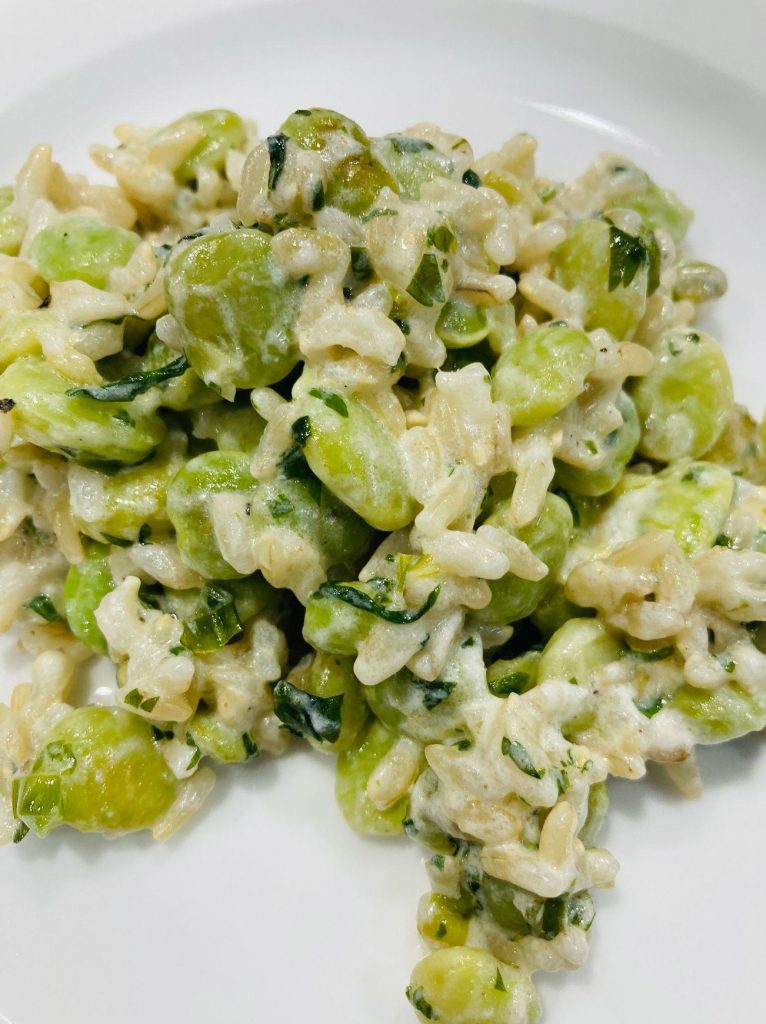 Take your taste buds on a journey with the exotic flavor provided by the tang of yogurt and cumin in this dish!
Serves: 6
Serving size: 0.75 cups
Prep time: 15 minutes
Cook time:  45 minutes
Total time: 1 hour
Ingredients
2 cups brown rice, cooked
2 Tablespoons olive oil
½ cup green onions, sliced thin
2 cups frozen lima beans, rinsed under cool water until thawed
2 Tablespoons water
¼ cup parsley, chopped
½ teaspoon salt, or to taste
¼ teaspoon black pepper
½ teaspoon ground cumin
¼ cup plain yogurt
½ cup milk
Fresh parsley for garnish – optional
Directions
Over medium heat, heat olive oil in a medium skillet.
Add the green onions and cook for 1-2 minutes, do not allow it to brown.
Add the lima beans, water, chopped parsley, salt, pepper, and cumin.
Cook for 3-4 minutes.
Remove from heat and stir in yogurt, milk, and rice.
Add more yogurt and/or milk as needed for the dish to be creamy.
Adjust salt and pepper.
Top with parsley, if using.
Nutrition Information per Serving
Serving Size: 1/6th of the recipe
Calories: 210
Carbohydrates: 34 grams
Fiber: 5 grams
Protein: 7 grams
Fat: 5 grams
Sodium: 45 mg