Shaking beef is a very famous Vietnamese dish that gets its American name from the constant shaking of the pan to cook the beef and onions without burning. It is traditionally served on a bed of watercress and with a dipping sauce of lime juice and pepper. This dish borrows from the famous original but uses portobello mushrooms in place of the beef. Since watercress can be very hard to find, you can use arugula or spring mix instead. It is also good served with a bit of brown rice to soak up the juice.
Ingredients
2 large portobello mushroom caps
1 shallot, thinly sliced and separated into rings
1 Tablespoon olive oil
1 Tablespoon soy sauce
2 teaspoons sugar
2 teaspoons black pepper
Vinaigrette
2 teaspoons rice vinegar
1 teaspoon sugar
1 teaspoon soy sauce
Pinch salt
Black pepper, to taste
2 Tablespoons olive oil
Serve with
4 cups Watercress, arugula, or spring mix
12 cherry tomatoes
1 lime, cut in wedges
Brown rice, cooked (optional)
---
Directions
Remove the dark gills from the underside of portobello mushroom caps using a spoon. Scrape lightly as not to remove any of the flesh.
Cut the mushroom caps into 1/2-inch cubes.
Place the mushrooms in a glass or metal bowl. Add the shallot, oil, soy sauce, sugar, and black pepper. Toss to combine.
Marinate for 10-30 minutes.
Make the vinaigrette by combining all ingredients in a jar with a tight-fitting lid. Shake well.
Drain the mushrooms and shallots and sauté in a non-stick pan until brown.
Mix the salad greens and cherry tomatoes with the vinaigrette.
Arrange salad on 2 plates.
Top with mushrooms.
Serve with lime wedges.
Serve with brown rice (optional).
Click label to see all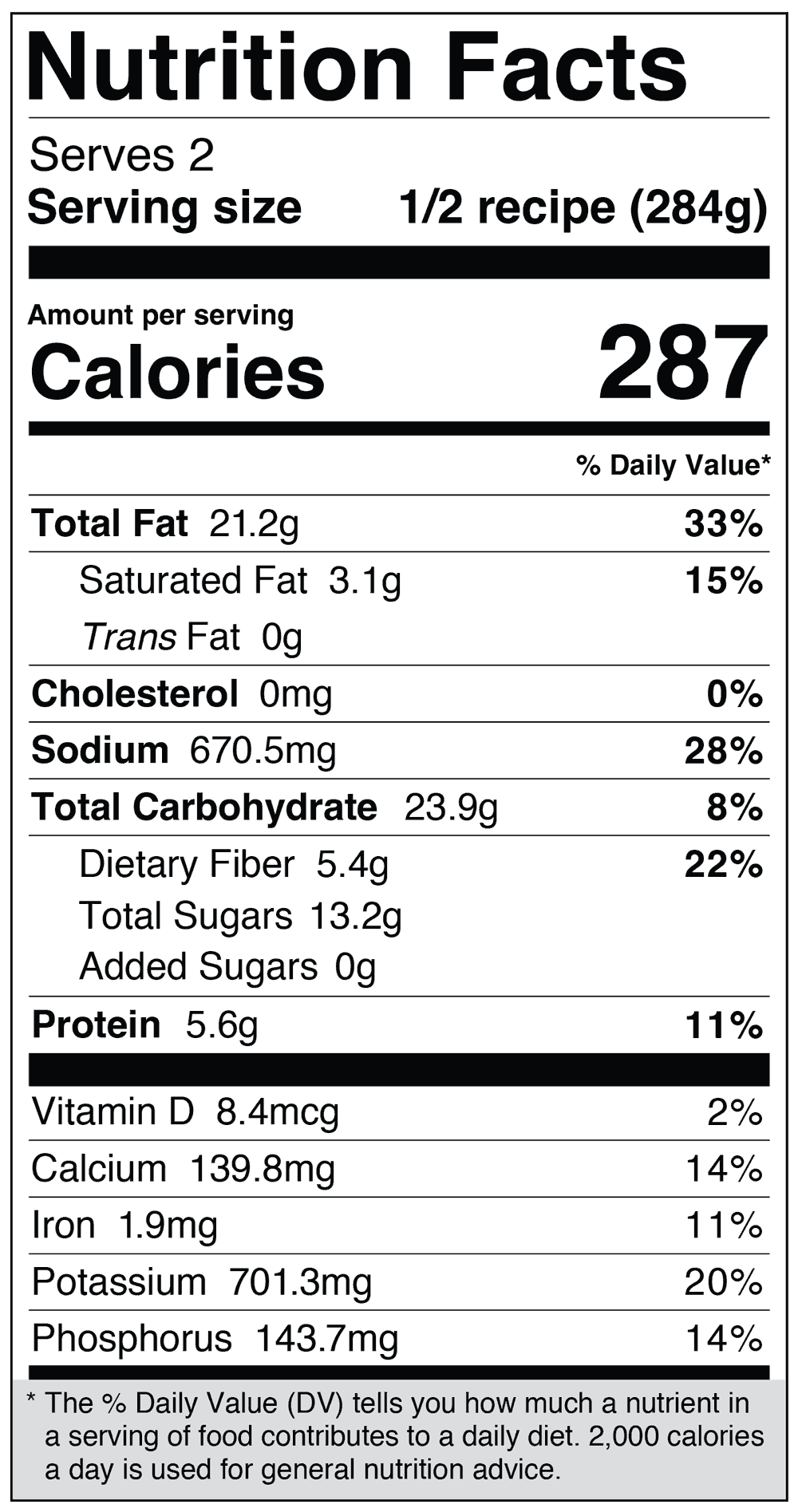 Serving Size: ½ recipe
Calories: 247
Carbohydrates: 28 grams
Fiber: 6 grams
Protein: 7 grams
Fat: 14 grams
Sodium: 729 mg