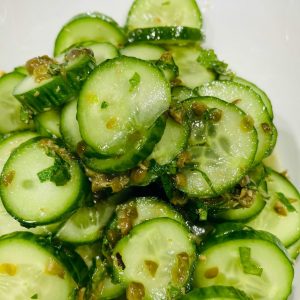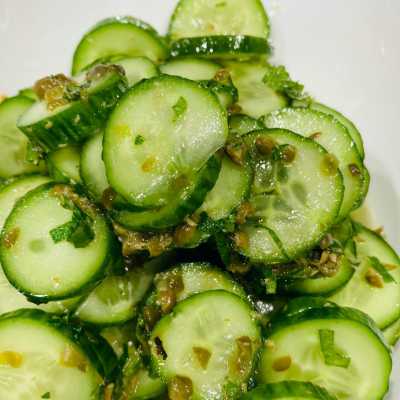 This dish takes cucumber salad to a new level by bursting with flavor from the addition of capers and lemons!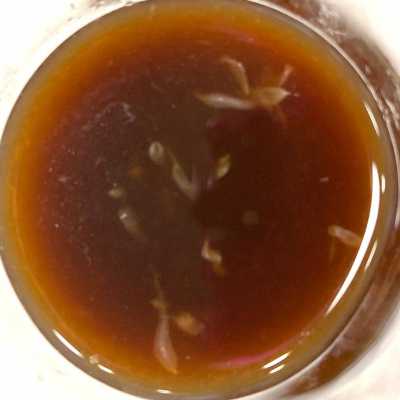 This is a great sauce to keep on hand to top grilled vegetables, as a dressing for butter lettuce, or a sauce for grain bowls. It is especially great on grilled eggplant.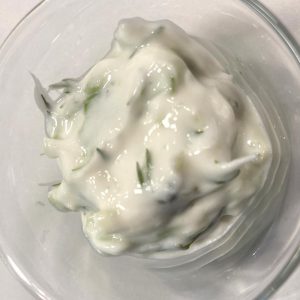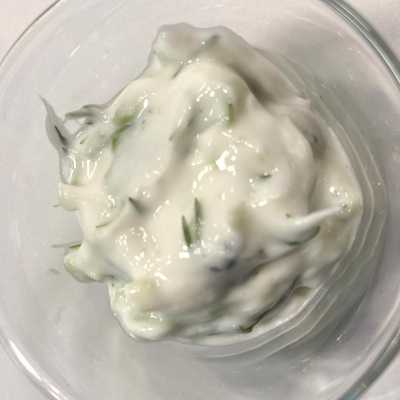 This is a versatile sauce that can be a dip for vegetables or a topping for grain bowls. It can be thinned with milk or water for a great dressing for salad.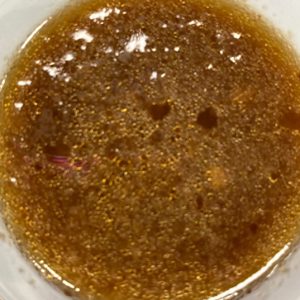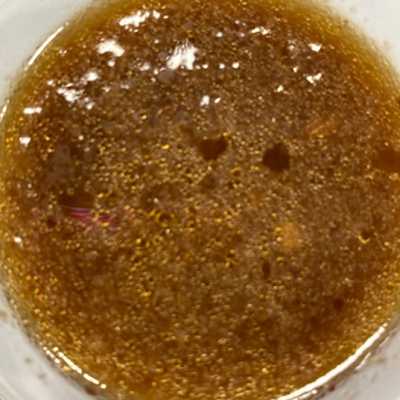 This is a great dressing for salad, noodle bowl, poke bowl, or as a marinade for tofu, chicken, pork, or beef.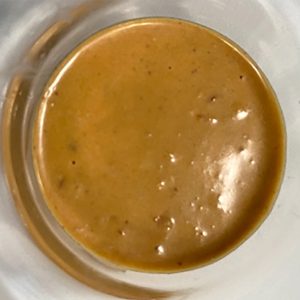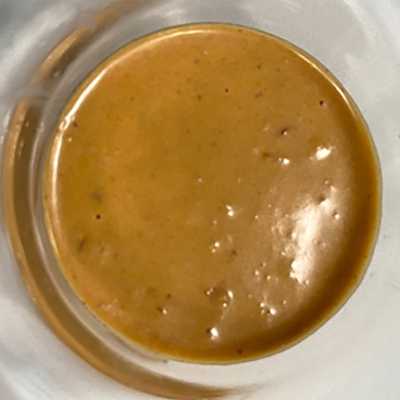 This versatile sauce is great on noodles, rice, as a sandwich spread in place of mayo, or as a dip for vegetables (grilled or raw).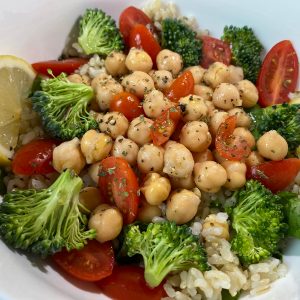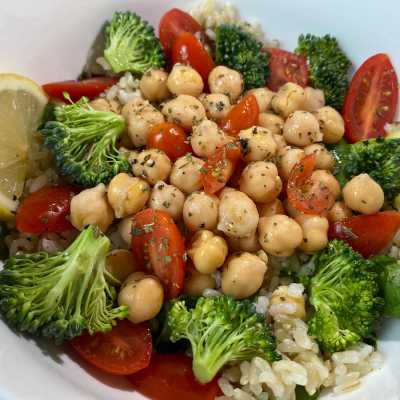 This Mediterranean Bowl is perfect for meal prep. Utilize already-cooked brown rice to throw this lunch or dinner together quickly.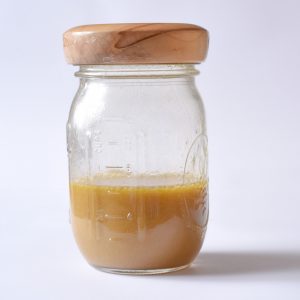 This dressing is from our Summer Green Bean Salad recipe. However, it can be paired with any salad. The sherry vinegar gives a depth of flavor that is unique.